VIÑA KOYLE CARMENÈRE "ROYALE" - 2018- CHILE - ORGANIC/DEMETER
Product description
KOYLE BIO CARMENÈRE "ROYALE" - 2016- CHILE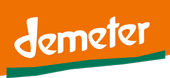 A very high-quality Carmenère wine with a deep violet color. Its delicate and complex aromas are characterized by ripe red fruits, the typical red bell pepper note of Carmenère, and accents of wild herbs from the Alto Colchagua growing region. On the palate, it reveals its full fruitiness and tannins. Due to a small percentage of Petit Verdot, its tannin structure is slightly more pronounced compared to pure Carmenère wines. It has a long and complex finish. This Carmenère wine has been aged for 18 months in French oak barrels. This concentrated Carmenère is the perfect companion for grilled meat or lamb. To fully appreciate this high-quality wine, it is recommended to decant it at least 30 minutes before serving. An excellent wine that consistently delights wine enthusiasts and has the potential to age well.
The grapes for this high-quality Carmenère wine are cultivated using biodynamic farming methods in the Alto Colchagua region.
The 2018 vintage of Koyle Royale Carmenère show a deep purple color. The wine has interesting flavors of blackberries and spicy sandalwood, and a final touch of native trees. The tannins are silky with a long, lingering finish that is influenced by the addition of Petit Verdot to the final blend, with a little touch of grippy tannins who help to built the medium palate feeling coming from Cabernet Franc. This Carmenère expresses the freshness and balance of Los Lingues State.
The grapes were picked in tiny, selected parcels (less than one bottle per plant) from high density vines in our Los Lingues Estate, biodynamically farmed, coming from basalt rocky soils, where the roots can bring the minerality and complexity of the rocks. The vineyards are carefully pruned, with almost no irrigation, to express as much as possible the terroir. At optimum ripeness, the grapes are hand-picked in small boxes and brought to the cellar for careful hand-sorting. Vilification is conducted in small tanks to get the best extraction of aromas, flavors and silky tannins. After fermentation, the Koyle Royale Carmenère is aged in French oak barrels for eighteen months, with no filtration.
DETAILS
Winery: Koyle
Line: Royale
Grape variety: 100% Bio Carmenère
Origin: Colchagua Valley, Chile
Aging: 18 months French oak
Closure: cork
Vintage: 2018
Storage: 2028
Alcohol content:14,5% vol.
Content: 0.75L

* Allergy advice: contains sulphites

IMPORT EU
DVS Concept & Trading e.K., Eilertrstr. 5, D-14165 Berlin (Chile Wine Trading)

MANUFACTURER
Manufacturer: Viña Koyle S.A.A. Isodora Goyenechea 3600, Santiago, Chile
VIÑA KOYLE

€19,95