VIÑA KOYLE CABERNET SAUVIGNON GRAN RESERVA CUVÈE -LOS LINGUES - 2017 - CHILE - ORGANIC/DEMETER
Product description
KOYLE CABERNET SAUVIGNON GRAN RESERVA BLEND - 2017 - CHILE - ORGANIC/DEMETER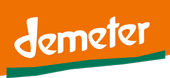 This dry-aged Koyle Gran Reserva Cabernet Sauvignon vintage 2013 has a deep ruby red color with a lot of extract. In the bouquet, it combines a whole range of aromas, from fresh dark berries to dried herbs and bitter chocolate. This wine is the perfect reflection of its unique terroir. It offers a pleasant freshness, balanced tannins, and a special elegance. The finish is long and well-balanced.
A special Cabernet Sauvignon from Chile and a must-have for Cabernet Sauvignon lovers.
The grapes for this high-quality Carmenere wine are cultivated using biodynamic farming methods in the Alto Colchagua region.
2017 was a warm year at the Los Lingues Estate. Beautiful ruby red color, liquid velvet texture, notes of red currants and intense plums, spicy and dark chocolate. Silky and juicy expression in the mouth, with explosive freshness notes coming from fantastic ripening, showing a real grip of acidity and mineral notes given by the basaltic soil of our Los Lingues Estate, with a long and balanced finish.
The vineyards are biodynamically managed, with strict attention to water management to preserve the terroir character. At an optimal yield of 1.5 kg per plant, the grapes are handpicked from selected plots and taken to the cellar for hand sorting. In the tank, cold maceration (for aroma and flavor extraction) takes place over 5 days, followed by fermentation for over two weeks at 22 to 24°C. Finally, post-fermentation maceration (to extract only the softest and silkiest tannins) occurs. The wine is then aged for fourteen months in French oak barrels.
DETAILS
Winery: Koyle
Line: Single Vineyard
Grape variety: 100% Cabernet Sauvignon
Origin: Colchagua Valley, Chile
Vinification: 12 months French oak barrel
Closure: corks
Year: 2017
Storage: 2027
Alcohol content: 14.0% Vol.
Bottle size: 0.75L
* Allergy Information: contains sulphites
IMPORT EU
DVS Concept & Trading e.K., Eilertrstr. 5, D-14165 Berlin (Chile Wine Trading)
MANUFACTURER
Viña Koyle S.A.A. Isidora Goyenechea 3600, Santiago, Chile