Cecilia Fuentes Ibarburu - 28 / Jun / 2023
INTERVIEW WELCOME TO MASOMENOS POP!
Masomenos, a creative duo, found inspiration for their name during their travels in Mexico. Their artistic identity is influenced by the vibrant culture, rich traditions, and colorful landscapes of Latin America.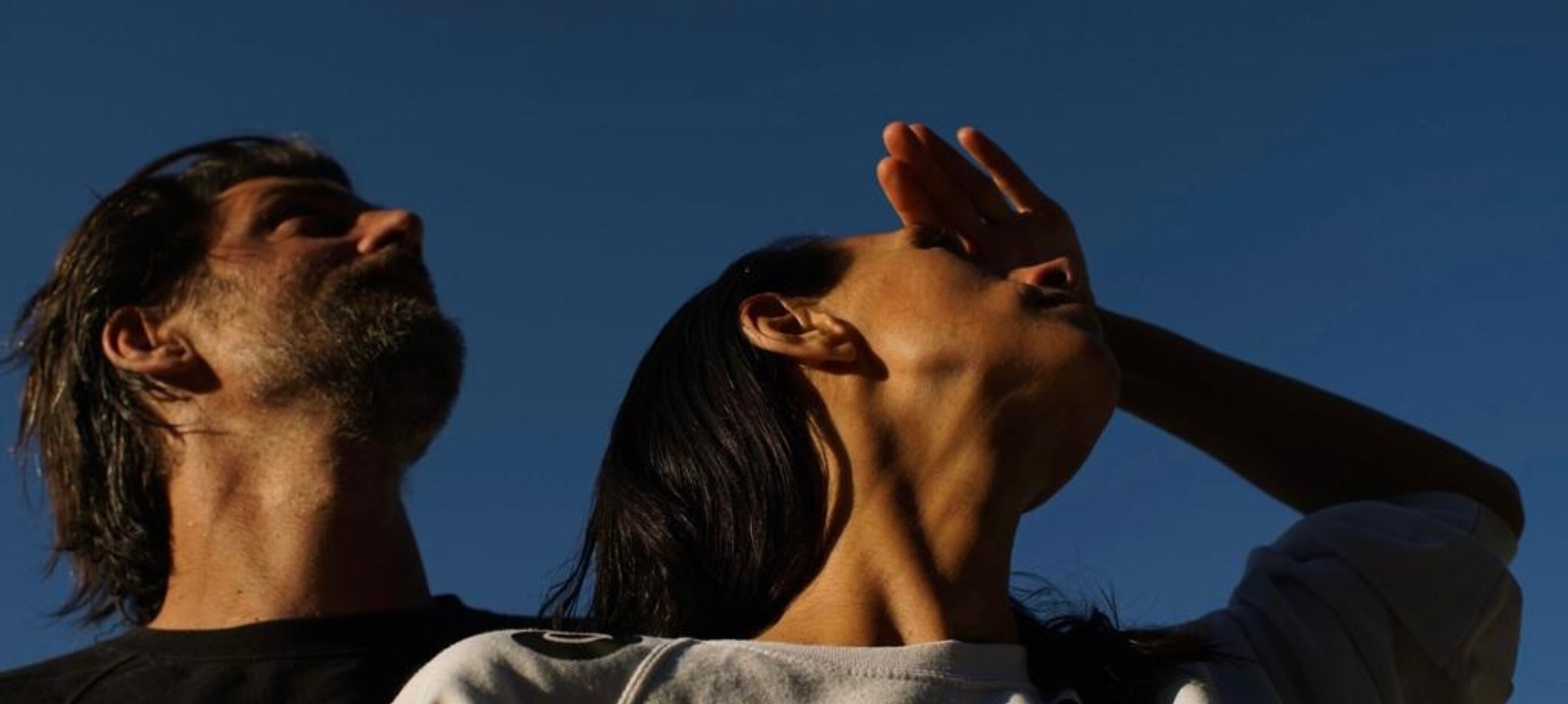 South Embassy and Masomenos, from French origin, have established a unique connection with Latin America. Through their extensive travels to the region, they have developed a deep affinity for Latin American culture, which serves as a bridge between them.
Masomenos' numerous trips to Latin America have left a lasting impression on their artistic vision. Inspired by the vibrant colors, rich traditions, and passionate rhythms, they have incorporated elements of Latin American culture into their own work.
South Embassy, a proponent of cultural exchange, has provided a platform for Masomenos to share their passion for Latin American culture and engage with a diverse audience. This partnership has facilitated collaborations with local artists and artisans, enriching both parties' artistic endeavors.
The alliance between South Embassy and Masomenos celebrates the beauty and diversity of Latin American culture. It exemplifies the power of cultural exchange and the mutual appreciation for artistic expression. Together, they create a dynamic dialogue that transcends borders and fosters a deeper understanding of both French and Latin American cultures.
Katiuska Natera is proud to partner with South Embassy to bring "Masomenos POP" to Berlin. The artist duo Masomenos has always created various art objects in addition to their music. In "Masomenos POP" visitors can discover a part of their multidimensional journey, where music and art merge uniquely. For 20 years, their platform "Welcome to Masomenos" has offered a creative playground for alternative art. The aim of "Masomenos POP" is to make their art accessible to everyone. The project is a tribute to artist Keith Haring and his spirit of love.
Hi everyone, today we have the pleasure of having artist masomenos and curator Katiuska Natera with us to discuss the exciting upcoming project in Berlin, masomenos POP. Thank you both for being here today.
masomenos, let's start with you. Could you tell us a bit about the concept and inspiration behind masomeno's POP?
masomenos: Absolutely, thank you for having us with you. masomenos POP is a project that aims to explore the intersection of pop culture and contemporary art. The inspiration for this comes from my fascination with how pop culture influences and shapes our society. I wanted to create a space that blurs the lines between art, music, fashion and design and offers the audience a unique immersive experience.
Cecilia: That sounds fascinating! Can you give us a glimpse of what visitors can see and experience at masomenos POP?
masomenos: Of course! masomeno's POP will be a multidimensional experience, presenting a diverse range of artistic media. Visitors can expect a curated exhibition showcasing my latest artworks that blend vibrant colors, playful imagery and elements of pop culture. There will also be interactive installations, live music performances and even a pop-up shop with limited-edition merchandise inspired by the project. Our goal is to appeal to all the senses and create an immersive environment that takes visitors into the world of masomenos POP.
Cecilia: That really sounds like a holistic experience! Now we turn to you, Katiuska. As the curator of masomenos POP, what made you decide to work with masomenos on this project and what impact do you expect on the Berlin art scene?
Katiuska: Thank you for allowing me to be there as well. Collaborating with masomenos on this project was an exciting opportunity to combine his uniquely artistic vision with my passion for curating immersive experiences. I was immediately drawn to the concept of masomenos POP as it pushes the boundaries of traditional art exhibitions and offers a fresh perspective that resonates with a wide audience.
In terms of impact, we believe masomeno's POP will bring a vibrant energy to the Berlin art scene. It challenges conventional notions of art by opening itself up to pop culture and making it accessible and relatable to a wider audience. We hope to stimulate conversation, inspire creativity and leave a lasting impression on visitors, not only through the exhibition itself but also through the various events and collaborations related to the project.
Cecilia: It's wonderful to see how masomeno's POP aims to appeal to and connect with a diverse audience. Before we close, is there anything else you would like to share or a specific message you would like to convey to those interested in visiting the exhibition?
masomenos: I would like to invite everyone to visit us at masomenos POP and experience this fusion of art and pop culture firsthand. Whether you're an art enthusiast, a music lover, or just curious about exploring new creative worlds, this exhibition has something for everyone. Prepare to immerse yourself in a world of vibrant colour, mesmerizing installations and a celebration of all things POP!
Katiuska: Absolutely, we encourage everyone to be part of this unique artistic journey. masomeno's POP is not just an exhibition, but an experience that engages your senses and challenges your perception of art. We look forward to welcoming you and sharing this exciting adventure together.
Cecilia: Many thanks to both masomenos and Katiuska for sharing insights into the masomenos POP project. We are already looking forward to experiencing the exhibition and observing the impact it will have on the Berlin art scene. Good luck with the preparations and thank you for being with us today.
masomenos: Thank you for inviting us. See you at masomenos POP!
Katiuska: Thank you. We look forward to seeing you all there!